How about an ice cold glass of tea? Now let's make it even more refreshing by adding some sweet, tart lemonade. Sound enticing? Well, what if you could make it yourself from the freshest ingredients in a short amount of time? You might be surprised to learn just how easy it is!
The Lemonade
Some recipes are so simple you can't help making them from whole foods. Of course, you could always buy powdered lemonade mix, but when you're mixing it with loose leaf tea, why not bring the quality of your lemonade up a notch, too?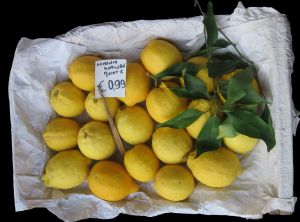 You need water, 4-6 lemons, sugar (I like to add a touch of honey too), and ice. First, you'll need to make a simple syrup by adding equal parts sugar and water to a small saucepan. If you want to make 4 cups of lemonade, use ½ cup of each. Stir these together and let the water boil and the sugar dissolve.
While the syrup is heating up, cut up your lemons and squeeze out all of the juice. If you don't like pulp, strain it out. When all is said and done, you'll need about a cup of lemon juice. I always seem to get a little more juice than I planned. At this point, I add about a tablespoon of honey to the sugar and water. When everything is ready, stir the syrup and the juice together with 2 ½ to 3 cups of cold water and ice.
The Tea
We recommend a black tea to shake up with your lemonade. The flavor tends to be a bit stronger, so it is not overpowered by the lemons. Brew up a pitcher by adding an ounce of tea in an infuser or tea bag to 1 quart of cool water. Let this set in your fridge overnight, and it will be ready whenever you need it the next day. Mix equal parts tea with equal parts lemonade to try first, then feel free to experiment with what tastes best to you.
We recommend Ceylon Star with your Arnold Palmer. Get a little more exotic by using a berry flavored tea such as Blue Shadow or Boldly Blackberry.
Of course, we would love to make an Arnold Palmer for you. Just stop in and let us serve you, or ask us for more suggestions to try at home. Drink up and stay cool!