Nothing brings back more holiday memories than the scent of mulled wine spices drifting through the air. This drink can be made with or without alcohol for an all-ages celebration.
Mulled Wine with Tea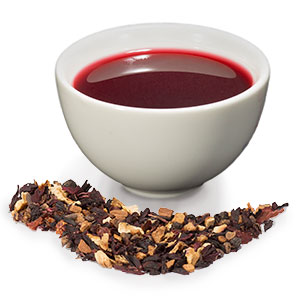 Ingredients:
Directions
Infuse tisane in boiling water for 5-7 minutes, or until desired strength. Strain.
To make it an adult beverage, add vodka, rum, or brandy to desired strength.
Garnish with orange slices.