When you want your Earl Grey hot AND spiked, this drink will beam you up.
Earl Grey Hot Toddy
(Serves 2)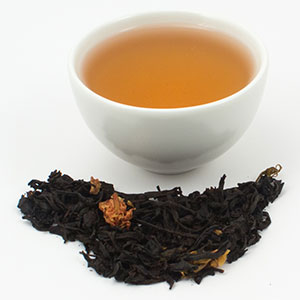 Ingredients:
9 grams Earl Grey Special Tea
12 oz. water
1-2 oz. of your favorite bourbon
4 Tbsp. fresh lemon juice
2 Tbsp. honey
Lemon slices for garnish
Directions:
Place the water in a pan and bring to a boil.
Remove water from heat, and tea, and cover. Allow the tea to steep for 3-5 minutes. Strain.
Pour in lemon juice and mix in honey.
Add 1/2-1 oz. bourbon into each mug. Divide tea mixture between the two mugs.
Garnish with lemon slices.