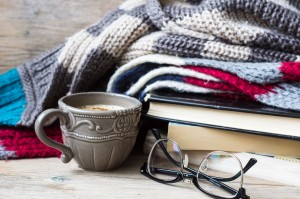 The Tea Smith partners with Alice's Embrace to Make Lap Blanket/Prayer Shawls for Area Memory Care Centers! 
Organizational Meeting to get everyone started! The Tea Smith (78th and Dodge store) on September 10th from 1:00-2:00 pm or September 14th from 7:00- 8:00 pm
The Tea Smith (78th and Dodge store) has partnered with Alice's Embrace to bring love and caring to the elderly in our community. We will be making lap blankets and prayer shawls for folks in Memory Care Units in the Omaha area. This will be an ongoing project so you can join at any time.
What do you need to participate? A knowledge of casting on, knit, purl and binding off for knitters and crochet crafters need knowledge of chain, single, double and half double stitches. Each pattern has specific requirements for needles or hooks. We will only accept 100% Acrylic Yarn since the garments need to be washed and dried by machine. You do need to supply your own single color yarn to make the designs stand out and "pop" for the residents. Please check all sales at our craft stores in the area or on-line. You can easily get the required yarn on sale for approx. $12-15.
Won't you please join our cause, meet new friends and relax with your favorite beverage all in one place –The Tea Smith, of course!!!