If you're wondering how to get everything done and stay sane, you're not alone. Here are our favorite tips to enjoy this crazy season: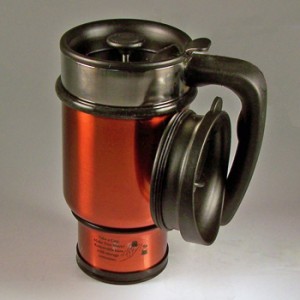 We don't go anywhere without tea.
Tip 1: Stay Energized during Shopping Trips
We like to keep a travel cup of hot tea with us in the car at all times. Black tea is great for sustained caffeine without the crash you get from drinking coffee.
Tip 2: Drink your Desserts for Less Calories
Sometimes dinner requires hard decisions – like whether to get a second helping of stuffing or leave room for dessert. That's why we crafted these sweet treats without the calories: try our Pumpkin Spice Black Tea Blend or Autumn Apple Pie Green Tea Blend.
Tip 3: Ease Indigestion
We told ourselves we wouldn't overdo it… and then we ate the whole thing. Time for some herbal blends! Ginger and mint have been used for centuries to soothe upset tummies.
Tip 4: Stay Relaxed
The children are nestled all snug in their beds dreaming of sugar plums. Meanwhile, you're ready to pull your holiday hairdo out. Take a minute for yourself with a hot cup of Chamomile with Lemon.
Tip 5: Buy Tea and Nobody Gets Hurt
Maybe we're a little biased, but it seems like everyone loves tea. From smoky tea for "manly men" to fruity, caffeine-free brews for kids, The Tea Smith has something for everyone on your list. If you can't decide, a gift card always fits!
What are your holiday survival tips? Let us know in the comments below!
Add comment November 14th, 2014